LED LENSER M1 - New Version
Sold Out $84.00
---
Now packing 300 lumens
The small but mighty M1 is the one model in the M series that calls for CR123 batteries. Not only do CR123 batteries have an extremely long shelf-life (10+ years) and maintain high voltage for plenty of power, they also work well in extremely cold temperatures where standard batteries can drain quickly. The M1 is lightweight and powerful with the means to take on the elements when necessary.
Smart Light Technology
Diverse settings call for individual light programs.
Accordingly, our light designers created Smart Light Technology. Its basis consists of computer-optimized micro-controllers that are a component part of all M Series products. The result is a symbiosis of many different light programs and easy control via one single push button. In addition, the intelligent micro-controller, core piece of Smart Light Technology, also optimizes energy consumption. With that, we set new standards in the fields of modern control and compact design. Technology and design in perfect harmony.
3 Light Functions
Defense Strobe
Personal safety was the basic idea behind this function. High-frequency light flashes (Strobes) are a quick and effective method of self-defense. In the field of non-lethal weapons, even the US army banks on this technology.
Power
High light output for any situation.
Low Power
This function makes dazzle-free reading and working as easy as pie. Light output is dimmed down to approx. 15 %, which also makes for a considerably extended burning life.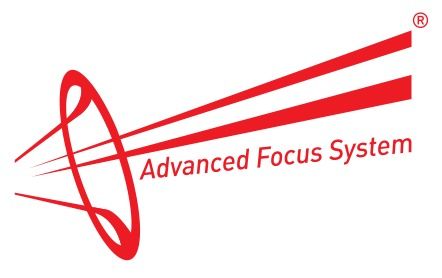 Advanced Focus System
Traditional torch focusing systems consist of wither a lens or a reflector. Lens-based systems have the advantage of emitting a homogenous light pattern for focused use, but over long distances almost 70% of the light is scattered and lost. Reflector systems perform well at long distances, but create rings and holes unsuitable for close-up use. Whether a torch is a lens system or a reflector system, luminosity claims lose validity because light output is inevitably misdirected and wasted depending on the application.
That's why LED LENSER created the Advanced Focus System. It combines the strengths of both lens and reflector into a single combined system. The result is a clear homogeneous light for close-up use, and a focused, penetrating beam for long-distance use.
LED LENSER lights are covered by the LED LENSER 5 YEAR WARRENTY
We take extraordinary measures so your LED LENSER product will give you many years of dependable service. If it doesn't, we will gladly repair or replace it, at our discretion, with one of equal or greater value under our 5-year warranty. This warranty does not cover abuse, alteration, theft, loss, or unauthorized and/or unreasonable use of your LED LENSER product. This warranty does not cover sheaths, accessories, imprinting, or color finishes. Visit www.ledlenser.com.au for more details.